Matt Oneill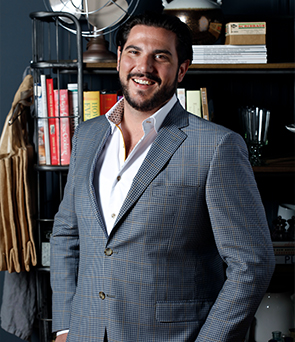 As the Vice President of Culinary of Craveable Hospitality Group, O'Neill brings to his position a decade of experience working in some of the nation's best restaurants.
In 2013, Matthew joined Craveable Hospitality Group as executive chef for Aspen Kitchen. His passion for cooking translated to the restaurant by preparing of-the- moment, authentic and r egionally focused cuisine. In his current role, Matthew oversees the Group's eleven restaurant concepts and lounge menus. He continues to carry his core value, which celebrates of-the- moment cuisine by focusing on the integrity of the ingredients at their peak and serves his dishes alongside the finest wines and spirits. In 2015, Craveable Hospitality Group partnered with Silverspot Cinemas to develop a remarkable culinary program for their theater locations. Matthew leads the vision for the menus at Silverspot Cinemas by creating innovative dishes with a twist on the classic preparation. Guests can enjoy this fare both in the restaurant and in-theater dining.
Prior to joining Craveable Hospitality Group, he served as executive chef at the Ajax Tavern located in Aspen's acclaimed Little Nell hotel. While in New York he worked as sous chef at Bar Boulud and August Restaurant, was chef de partie at Restaurant Daniel and banquet chef for Daniel Boulud's Dinex Group. Previous to that he worked with Tony Maws in Boston's celebrated Craigie on Main. He has a degree in culinary arts from the New England Culinary Institute in Vermont.